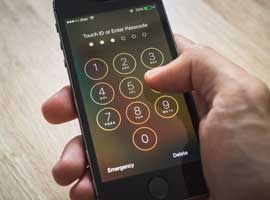 Apple has filed for a new patent regarding mobile payments.
The patent suggests that Apple is moving towards the release of a new smartphone device capable of mobile payments, possibly within the iPhone6. It concerns a Secure Element (SE) within a mobile phone in which to store cardholder information, near-field-communication (NFC – which was omitted from the iPhone5) and Bluetooth or Wi-Fi technology in order to complete the processing of a digital payment transaction.
The concept is for an entirely "touchless" phone-based payment system, similar to existing mobile payment technologies but which also includes a feature taken from Apple's Touch ID system in order to increase its security.
The concept will use two types of wireless communication; one to send a signal from an iPhone to a nearby receiver to initiate the payment using technology such as NFC, iBeacons or similar Bluetooth-based technology. The other would be used to communicate data from the POS terminal to the online payment processing application.
The Secure Element is designed to protect user data, such as that used within the iPhone5s to hide fingerprint data. The SE discussed within the patent works by ensuring that payment data is stored separately on a user's device. In order to make the payment, an alias is generated and transmitted with cryptographic code to the POS that the processing application recognises. The code is subsequently decrypted and the alias is compared to the one stored by the application. However, at no point does the receiving end actually see the payment information itself.
Though Apple has filed patents regarding mobile payments previously, this patent details a particularly complete system for enabling transactions.
Source: Various online articles.