De La Rue plc (DLR) has announced the appointment of Helen Willis as the Chief Financial Officer as well as an Executive Director of the Company.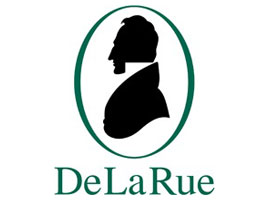 The announcement was made today on the DLR website.
Helen Willis, who joined DLR in April 2018 as the interim CFO in April 2018, will take the CFO role with immediate effect, replacing Jitesh Sodha who resigned from the Board on 19 March 2018.
Willis will become the Executive Director on expiry of the company's Annual General Meeting on 26 July 2018.
Speaking of Willis, De La Rue say
"Helen is a qualified accountant and has a wealth of finance experience, most recently with Premier Farnell plc, where she held the positions of Chief Financial Officer and Director of Financial Operations between 2014 to 2017, until its acquisition by US parts distributor Avnet in 2017. Her previous experience spans a number of senior finance roles in international manufacturing environments including, among others, AZ Electronic Materials plc."
Read the De La Rue press release.