The Bank of Botswana has unveiled their upgraded 10 pula banknote which will enter circulation on 1 February 2018, printed on De La Rue's Safeguard® polymer substrate.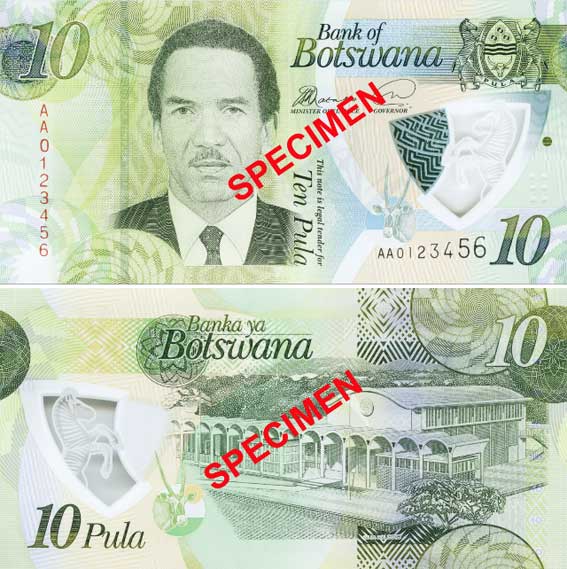 Following an announcement from the Central Bank made last November, the Bank of Botswana has today unveiled the upgraded 10 pula banknote.
According to local reports, complaints were made by the public regarding the poor quality of the paper version that has been circulating in the country since its release in 2009.
To rectify the problem, the Central Bank and De La Rue have designed and printed an upgraded version printed on De La Rue's Safeguard® polymer substrate, to help increase the durability of the banknote whilst in circulation.
The design of the banknote is similar to the original paper version, but new security features have been incorporated including MASK™ and a complex design variant of Gemini™ which is visible under ultraviolet light. De La Rue's Tactile Emboss feature is also included, enabling those with visual impairments to identify the note's denomination.
Read the press release from De La Rue.