The Bank of England has announced that the new £50 banknote will be printed on polymer, joining the rest of the banknote series.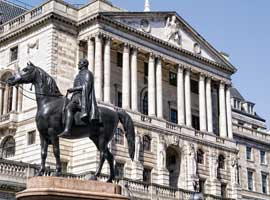 The news was announced via a press release issued by the central bank today.
Other denominations of the latest banknote series issued by the Bank of England are already printed on Guardian® polymer substrate. This includes the £5 which began circulating in 2016, followed by the £10 in 2017 and the upcoming £20 which is due to begin circulating in 2020.
The £50 will be the last denomination from the latest series to be issued and will be circulated after the release of the polymer £20.
The Bank of England is to announce a character selection process for the new £50 in due course, seeking nominations from the public for potential characters to feature in the new banknote's design.
Speaking of the new £50, the Bank of England's Chief Cashier, Sarah John, said
"I'm very excited to be starting the process of introducing a new £50 note. At the Bank, we are committed to providing the public with high quality notes they can use with confidence. Moving the £50 note onto polymer is an important next step to ensure that we can continue to do that."
Read the Bank of England press release.